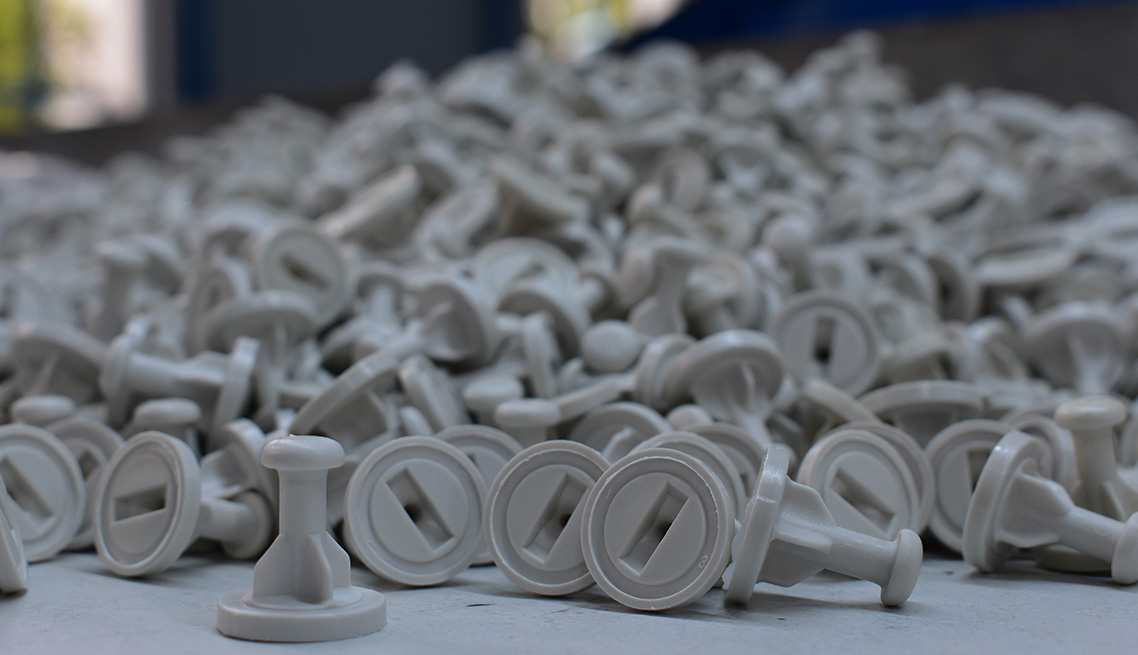 PRESENTATION
A2FO is able to meet your needs in terms of technical parts and appearance parts thanks to a wide range of injection molding presses from 25T to 220T, thus a great fluidity and a speed of execution that rhymes with quality and precision is at your disposal.
We transform granulate, powder or resin into pieces for different customers in various sectors ranging from automotive to cosmetics, to paramedical, parapharmaceutical, electrical, ect …
PRODUCTION
The production is done in our injection workshop, we procure the raw material on the local and international market from serious and certified suppliers. We also accept to be supplied by the customer himself.
With us, your mold is treated and maintained regularly by our tooling and maintenance service.
OVERMOLDING
Our double competence in moldmaking and in plastic industry allow us to conceive best solutions in the overmolding of complicated and technical pieces by adapting simple and fast ways to install pieces manually or automatically.
ASSEMBLING
An assembling service for the most complicated pieces. the mechanical mounting, with glue or adhesive, for interesting prices.
QUALITY MANAGEMENT
A quality service is mobilized for the smooth running of the production process and permanent control of the produced pieces.