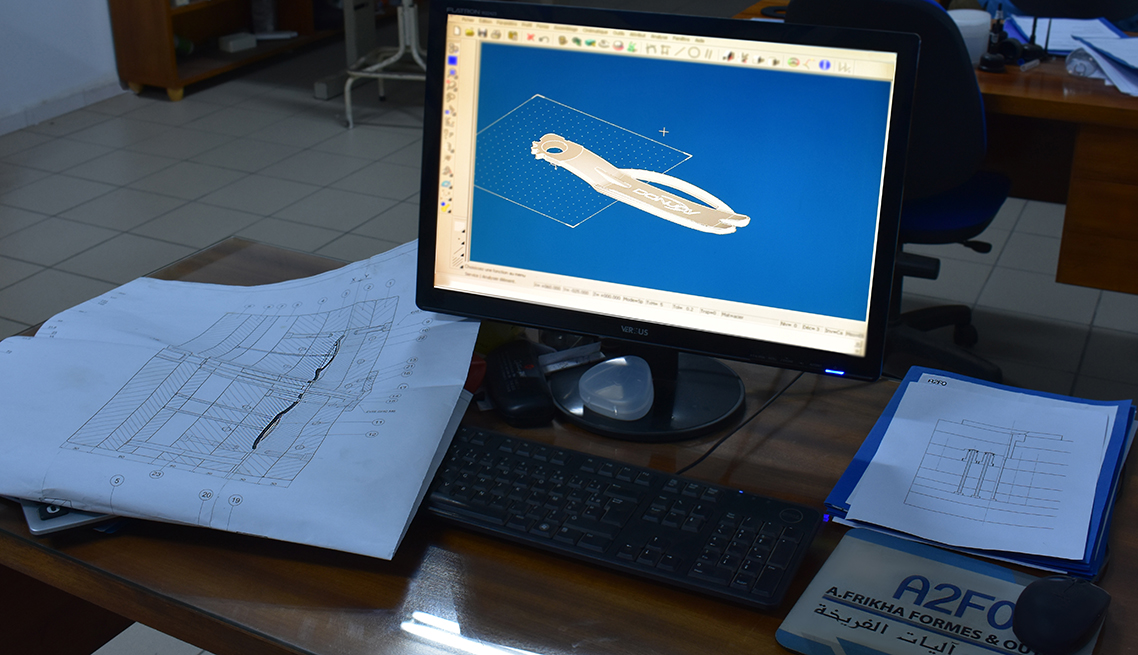 MOLD MANUFACTURING AND PRECISION TOOLING
We design the mold that best suits your request and needs from a prototype, a sketch or just a simple idea!
Your mold will be designed based on predictions of your orders. Thus, we will guide you towards the number of fingerprints and the morphology of the mold to choose.
Our policy emphasise the manufacture of the mold and its plastic production in our workshops. Thus very attractive prices are proposed to you, but also and above all, the responsibility for maintenance and a guarantee to your mold as long as production is done in our workshops of plastics.
CONCEPTION
After quotation and receipt of your agreement, the design of the mold goes through our experts, where it will take shape.

MANUFACTURING
Then sketches go into workshops where our millers, turners, CNC and erosion regulators give shape to the different components of the mold.
 The final step before testing it, is the puzzle assembly of the mold, fitting the ribs and closing.
TESTING
The mold then goes to the plastic workshop where our pointers give life to your piece. Your sample is ready, we wait for the acceptance.
REPAIR AND MAINTENANCE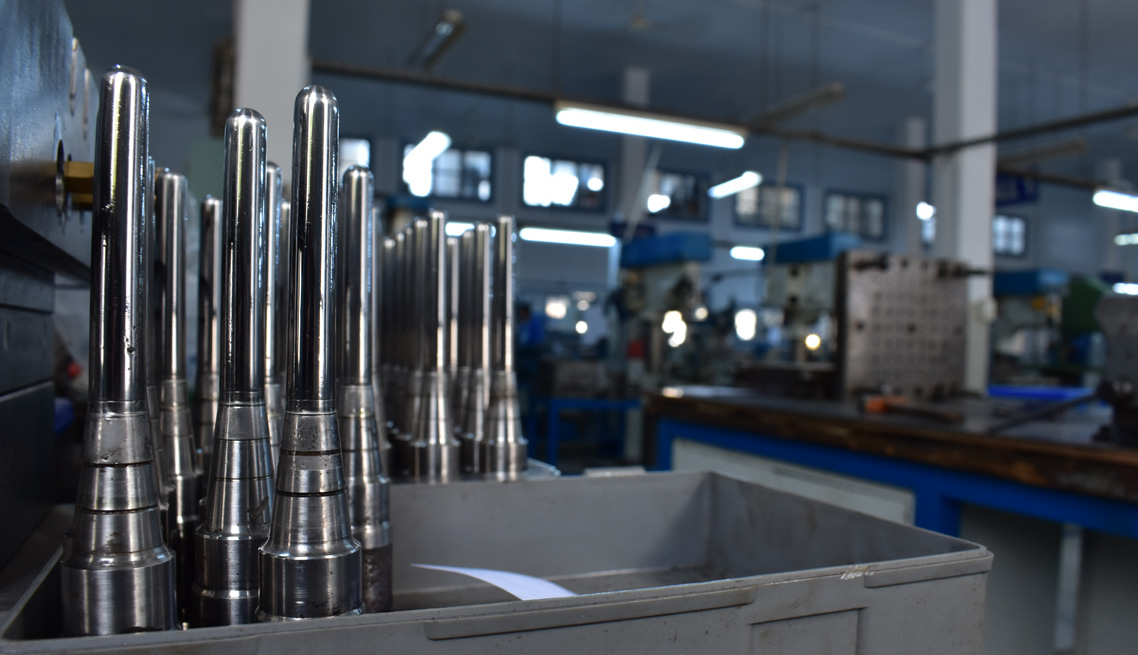 As already mentionned, we take care of the maintenance and repair of the molds that are made here and this forever.